World Premiere of "Unbeatable Harold" in Detroit on June 26, 2008 from J. Lauri Filmworks on Vimeo.

The world premiere of the feature film "Unbeatable Harold" was sponsored by J. Lauri Filmworks on June 26, 2008 at the Detroit Institute of Arts. This celebration opened the inaugural Detroit Windsor International Film Festival. Over 750 people attended including notable actors, directors and producers from all over the country. "Unbeatable Harold" stars Gordon Michaels, Henry Winkler, Dylan McDermott, Nicole DeHuff, Gladys Knight, Taryn Manning, Phyllis Diller, Charles Durning and more. On June 29th this film was awarded "Best Comedy" at the film festival.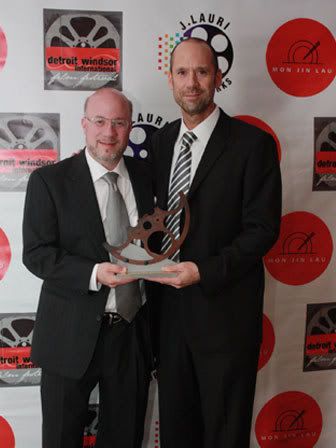 Gordon Michaels and I after "Unbeatable Harold" won Best Comedy Award at the 2008 Detroit Windsor International Film Festival on June 29th. Gordon was the screenwriter, co-producer and star of the film. I served as a second-unit director, camera operator and compositor. The film also stars Henry Winkler, Dylan McDermott, Gladys Knight, Nicole DeHuff, Charles Durning and more. National release slated for 2009.




Michael Moore and I discussing his new film currently in production and plans for 2009.




Preparing to testify in front of the Michigan State House of Representatives in support of the Film Tax Incentives.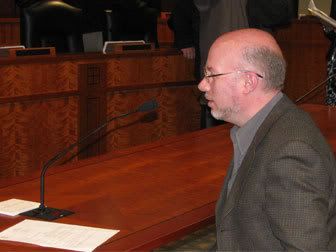 Getting ready to make my case against any changes in the Michigan Film Tax Incentives (HB5841/SB1168 through HB5855 /SB1182) that were passed on April 7, 2008.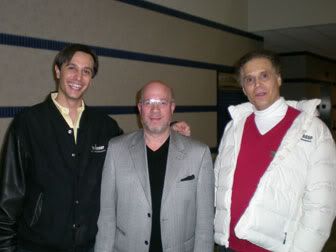 Tony and Phillip DiMambro of the iGroup and I at the 2008 American Federation of Television and Radio Artists holiday celebration.




American Society of Cinematographer's President Daryn Okada and I at the Variety Magazine party at The Arclight in LA.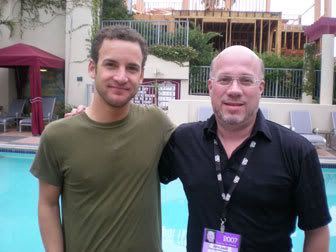 Actor Ben Savage (Boy Meets World; Doesn't Texas Ever End) and I at the 2007 American Film Market in Santa Monica.




Steve Fierberg, ASC (HBO's Entourage; Kingpin; Attila; Suburban Girl; Searchers 2.0; Days of Wrath) and I at the American Film Institute's party hosted by Audi.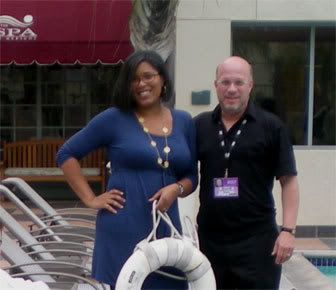 SAG (Indie) National Director Darrien Gipson and I at conferences during the AFM at Le Merigot.




Actress Barbara Niven (Charmed; NCIS; Las Vegas; ER; Wings) and I at the Screen Actors Guild meeting in Detroit.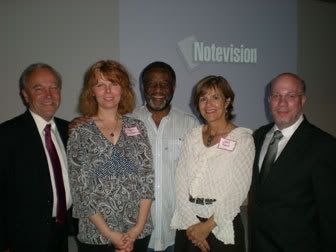 May 8, 2007 planning kickoff party of the 2008 Detroit-Windsor International Film Festival. Fmr. Senator John F. Kelly (Vice-Chairman of the Michigan Film Advisory Commission), Maggie Patton (BBDO), Emory King (Chairman of the Michigan Film Advisory Commission), Janet Pound (Affiliated Group) and I.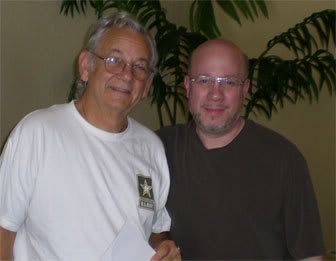 Director Victor Milt, DGA and I in Florida at the premiere of his new feature film "Cracker, The Last Cowboys of Florida."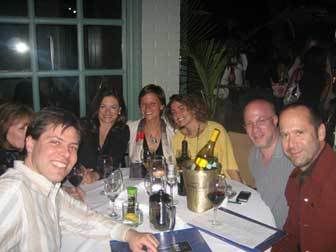 Launch party for a comedy we are filming in the Detroit area.




Francine Cipriano and I as pictured in Six Degrees Magazine (July 2007).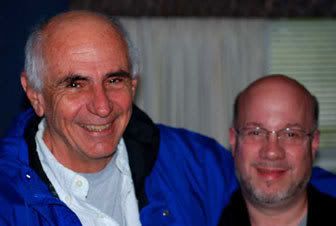 Director Alan Myerson, DGA (Love Boat; Welcome Back Kotter; Dynasty; Miami Vice; Frazier; Picket Fences; Ally McBeal; Jag; Friends; Judging Amy) and I.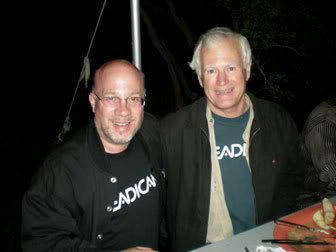 Renowned IMAX, 3-D stereoscopic and feature Steadicam Operator Paul Taylor (The Shining; Adaptation; Being John Malkovich; Star Trek Next Generation; Desperate Housewives) and I.




Sound Recordist Lynette Lo, Steve Fierberg,ASC, Script Supervisor Kate Lynch and I.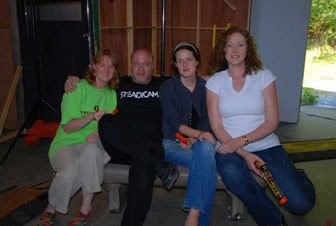 Enjoying the company of the hardworking and dedicated actors.




Planning a commercial shoot with the talented Elena Ratiu.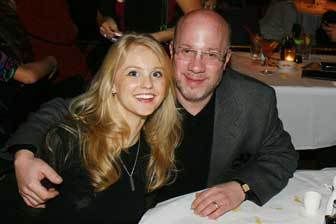 Rising star Kelsey Smalley and I. Photo by photographer Scott Spellman.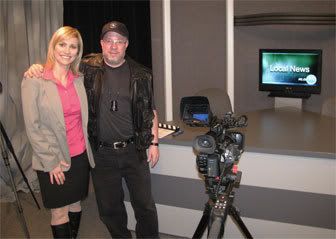 Preparing to direct and lens a comedic scene in the film "Unbeatable Harold" (LG Entertainment Group at Warner Bros.) with Actress Jennifer Kincer (Born Of Earth; Time For Manners; Life; Unforgiven).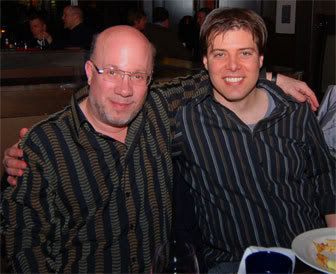 Yipes stripes! Celebrating the birthday of Actor Mike Kelly (Unbeatable Harold; Slow and Steady Drip; Friend's Guide to Beer and Sex).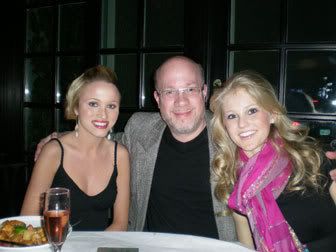 Discussing the impending passage of the Michigan Film Incentives Bills (2008-HIB5841 - HIB5856) with Andrea and Kelsey.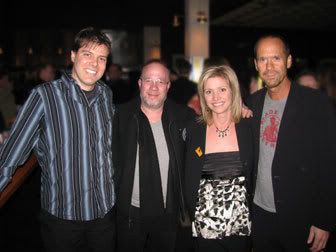 At the promotional party for the Detroit Windsor International Film Festival with Mike Kelly, Jennifer Kincer, and Gordon Michaels (stars of the film "Unbeatable Harold").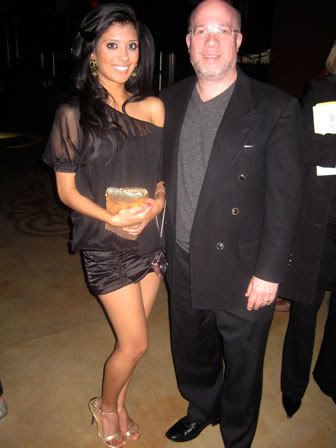 Irene and I at Fashion Week 2008.




Michigan State Representative Andy Meisner and I at the Actor's Workshop I sponsored along with actor Gordon Michaels.




Actor Gordon Michaels and I framing the actors for their on screen appearance at the two-day intensive Actor's Workshop that was held on May 3rd and 4th 2008 in Northville, Michigan.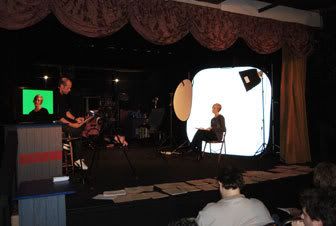 Casting director Carrie Ray learning from Gordon Michaels.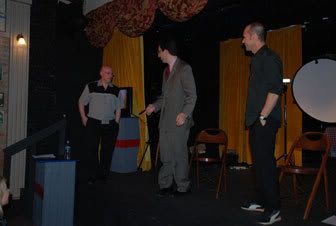 Gordon, Rep. Meisner and I discussing how the new Filmmaking tax incentives can affect the careers of the Michigan actors.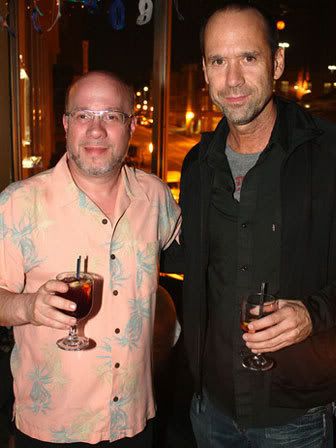 Actor Ed Kelly, Francine and I at Crave.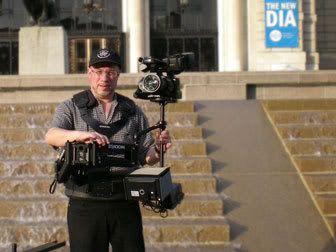 Preparing to get wet before I stepped into the fountain at the Detroit Institute of Arts to film a new commercial.




Making sure actress Jennifer Kincer is properly lit for a DBusiness Magazine shoot.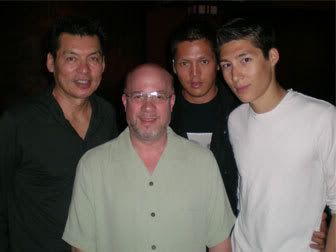 Planning the June 25th Pre-premiere party for Detroit Windsor International Film Festival at Mon Jin Lau with owners Marshall, Bryan and Brandon Chin.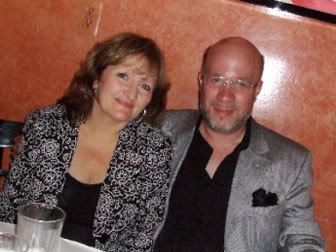 My wife Beverly and I at the pre-premiere party.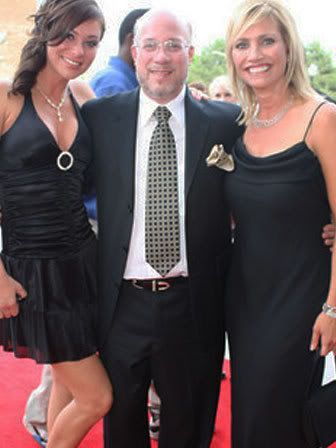 On the red carpet with Lisa and Jennifer.




Beverly and our nephew David Hacker before the show starts.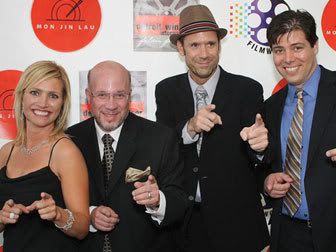 Having fun with "Unbeatable Harold" actors Jennifer Kincer, Gordon Michaels and Mike Kelly.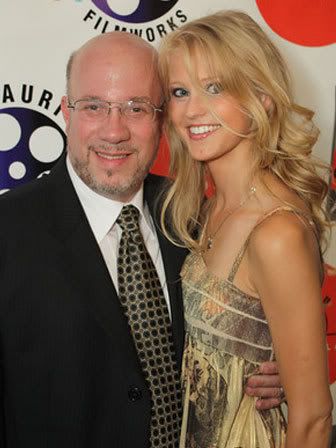 On the red carpet with Kelsey Smalley.




The show is about to start! Well over 700 attended our premiere.




On stage at the Detroit Institute of Arts making the opening remarks for the inaugural 2008 Detroit Windsor International Film Festival.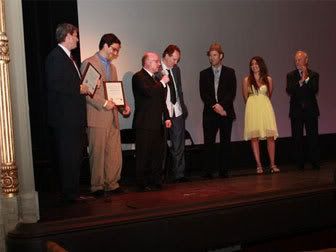 Awarding Michigan State Representatives Bill Huizenga and Andy Meisner to celebrate their instrumental achievements in helping pass the Michigan Film Tax incentives. Also on stage is Screen Actor's Guild National Board of Directors member Ed Kelly, actor Gordon Michaels, actress Francine Cipriano and Senator John Kelly.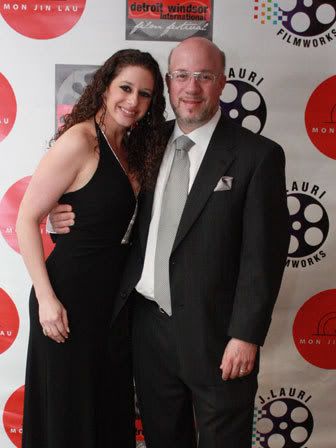 Michelle Benaderet and I at the awards ceremony.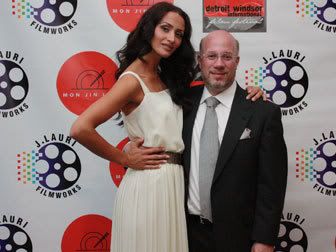 Mimi Vulaj and I.




Amber Whelan and I wait for the announcement of the award winners.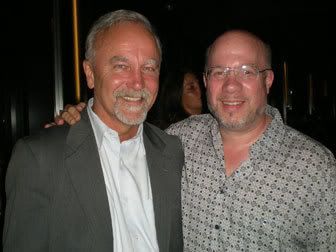 Senator John Kelly and I celebrating the success of the 2008 film festival at an after party.




Gordon, Angelina Juncaj, Debbie Schemansky and I celebrating at Crave.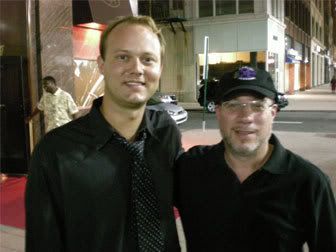 The producer of Detroit's 48-Hour Film Competition Frank Casaceli and I after awarding the winners.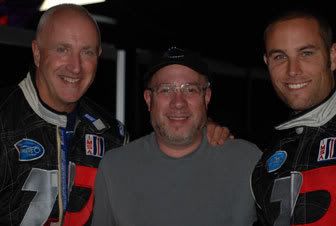 Race drivers Chris Hall and Joel Feinberg (PrimeTime Race Team) and I before the race.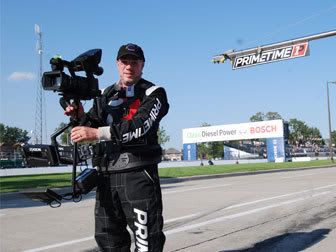 Ready with the Steadicam and in a team fire suit ready to film in the race pit at the American Le Mans.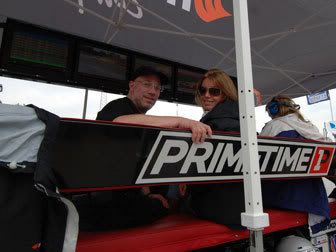 Aspen teaching me how how to read the stats on the monitors in the pits.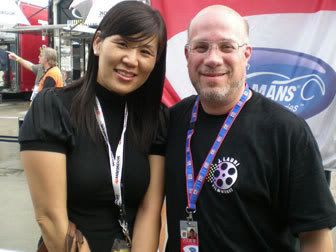 The loverly Kelly Choi (language interpreter for Hankook, Korea) and I after the race.




Writer and Director Matt Roth ("The Man Who Collected Food") and I comparing notes over dinner. His movie, starring Mike Kelly, is wonderfully creepy and was filmed in Michigan.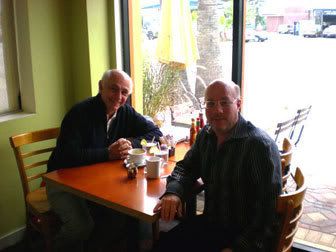 Having breakfast in LA with Director Alan Myerson.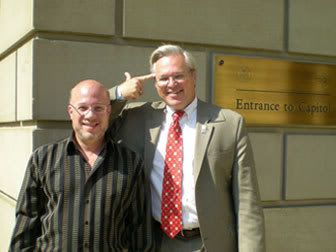 At the Michigan State Capitol with Christopher Baum (Detroit Convention & Visitors Bureau) to testify our opposition to the Senate's proposed $50 Million cap on the film tax incentives. Some senators are trying to shoot the state in its head (again) by trying to limit the amount of filmmaking business that can be conducted in Michigan. WE will continue to fight to assure this bill (# SB1535) will ever see the light of day.




Keila Haynes-Hemmie and I at the Katerina Bocci fashion show.




Rebecca Reyes and I at the "Holly-ween Party". My costume was comprised of large thumb "tacks" glued to a Michigan tee-shirt with the number 42 on the back. Dollar bills and rolls of 35mm film were attached. Yep, I went as "The 42% Michigan Film Tax Incentives." Rebecca appears as Senator Nancy Cassis (the only one who opposed the Michigan Film Tax Incentives and now wants a $50 Million cap because they are too successful).




Jennifer and I at the Traque Agency party.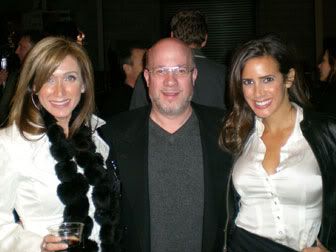 Jan, Renee and I at the S3 Holiday Party.




Actor Gerry Cooper (Grey Poupon's original "but of course" man in the Rolls Royce) and I filming his acting reel.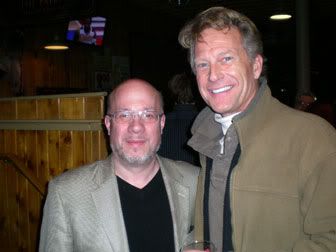 Actor Peter Carey and I at the iGroup Christmas party.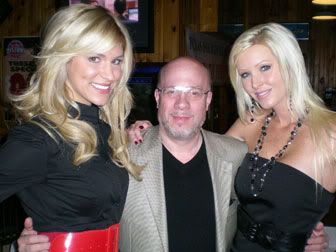 With Anne Marie and Taylor at the iGroup Christmas party.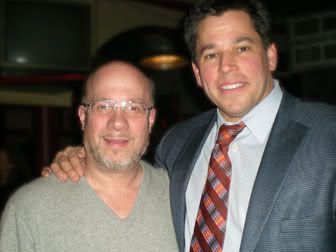 Actor Eric Bare and I at the Freelancer's Ball.