The most important, yet often overlooked, part of any project's budget is preproduction. This is an area that can have the the greatest rewards in saving money overall. Skimping in this area can ONLY COST YOU in the long run. Do you know how much of your budget should be allocated for preproduction?

So, what's involved? It first starts rather backwards with considerations relating to distribution not production. Of course this affect the budget, but that's the point. Is the goal a theatrical release, straight to DVD, broadcast, narrowcast, internet or? This is the time to identify the appropriate partners to assist you (and yes, many work for free). Do you know how to find them?

Secondly, a press kit must be planned to attract potential investors AND create interest in your project. It's a lot more than a poster, a website and a press release. Do you know what attracts the interest of most buyers? Do you know what websites to use to create a buzz and free advertising that could become viral?

Thirdly, are you prepared to handle the legalities of film production. Do you know who what attorney is best prepared to handle this as well as issues relating to taxes and insurance? How about the necessary release forms and clearances for music rights. Can you determine the applications for fair use of copyrighted images. What about applying for permits and tax credits?

Next, can you actually interpret the screenplay so it developes into a saleable film that people WILL PAY to see? Even more importantly do you have the skills to motivate people to remain focused for up to 18 hours a day ... day after day .... for weeks?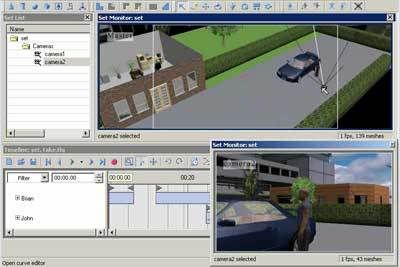 Did you know that decisions relating to the cameras, lenses, lights, staging and blocking can be tested before the set is even build or the location is established. As shown above, this is accomplished through the use of previsualization software.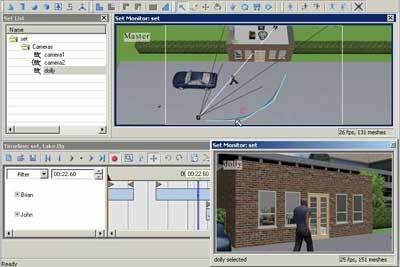 Digital 3-D previsualization saves time and effort by virtually testing each setup, each light and each actor's position. Any virtual actor can be moved (with the appropriate props) and choreographed to a particular path and arrive at any predetermined location. Best of all, it can then be changed on-the-fly to an improved design. This is far cheaper than doing on the set. It is then rendered electronically so the scene can be viewed from any angle.